When is a Cash Advance right for you?
When an emergency strikes and you simply can't wait until payday, a Money Mart Cash Advance is an
immediate solution to your short-term financial needs.
Easy Application
Apply for a Cash Advance online or at one of our stores.
Fast Access
Deposited to your back account in as soon as 24 hours, excluding weekends.
Simple Fees
Transparent, flat-rate fees explained upfront.
Applying for a Cash
Advance loan is simple!
We may ask you to provide additional documentation.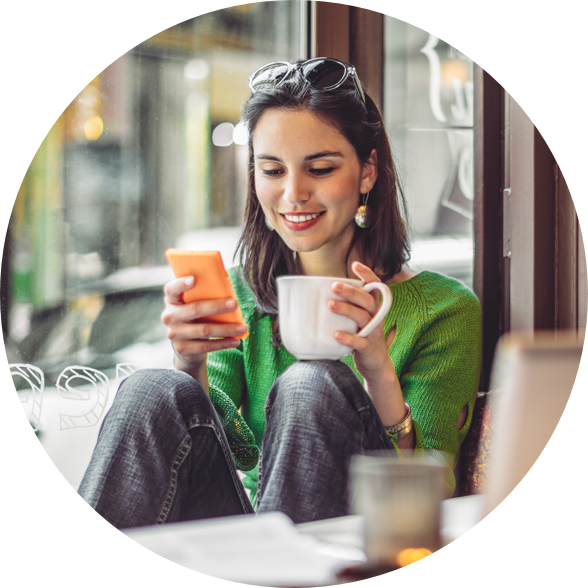 † Age requirements may vary by province. See store for details.
* Manitoba residents are required to provide proof of income for the most recent pay period and the full prior month.
How much do you need today?
Specify between $120 to $1,500
Cash Advance not what you want? Try one of these
Installment Loan
Cash a
Cheque
Prepaid
Cards
Western Union®
Cash Advance Loan FAQs
Got more questions? We've got more answers
Click here to visit our FAQ page.
Loan Protection Plan
$25.00
Total Monthly Payment
$261.09
Term and Repayment Periods
36 Months

, Paid

Monthly
14 Days
Total Cost of Borrowing
$4,399.24
Total Amount to be Repaid
$9,399.24
Loan Protection Plan
For a small additional cost, the optional Loan Protection Plan* (LPP) provides peace of mind. In the event of job layoff, injury or sickness, critical illness, or death, unpaid family leave support, lifetime milestone, the LPP may make your Money Mart Installment Loan payments for a specified time or pay off the loan in full.
Check "YES" for the Loan Protection Plan on the application form — you can cancel at any time.
*The optional Loan Protection Plan is a Credit Group Insurance Plan underwritten by Canadian Premier Life Insurance Company and Canadian Premier General Insurance Company.
Confirm your location
In order to offer you the best options, could you confirm your location?