Money Mart MobileTM
Get Approved... Fast!
Download now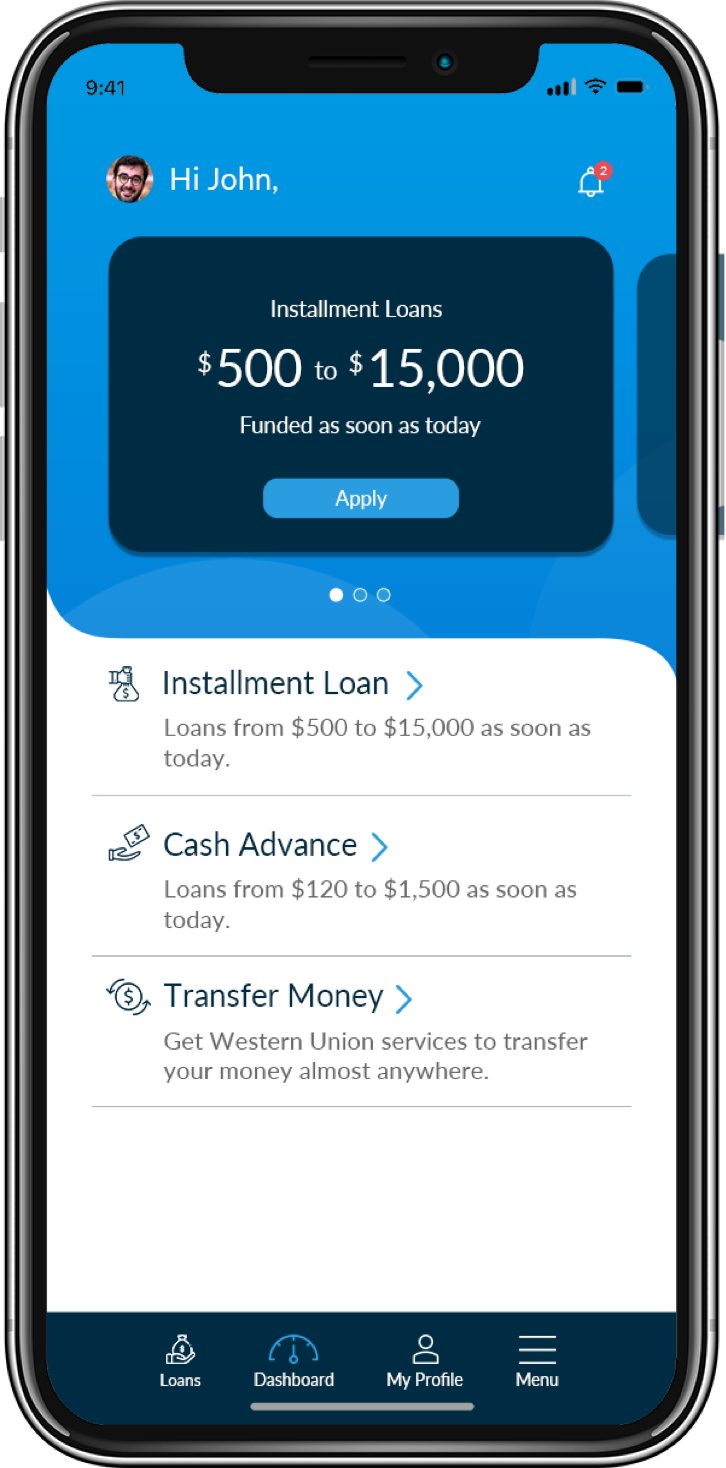 Your New One-stop Shop
Installment Loans, Cash Advance Loans, Money Transfers
Very fast loan approval
Connect your bank for quick transactions*
One click apply Installment Loan refinance
Get your money as soon as today
* Feature unavailable within province of Saskatchewan.
How it works
Download the Money Mart Mobile App

Sign-in or create an account

Connect your bank

Choose your loan

Approval within minutes
Find a Store
We have 300+ locations across Canada.