Need Currency?
That's not foreign to us.
Before you travel to a foreign destination, become familiar with the currency used there, its denominations and their relative value to the Canadian Dollar. Arrive at your destination with enough local currency to cover your needs and those of any travelling companions in your care for two days.
Going on holiday? Traveling for business?
Money Mart can help with all your foreign exchange needs at competitive rates, with 26 available currencies* from around the world, including:
USD – US Dollar

EUR – Euro

GPB – British Pound

MXN – Mexican Peso

INR – Indian Rupee

AUD – Australian Dollar

PHP – Philippine Peso

BRL – Brazil Real

CHF – Switzerland Franc

CNY – China Yuan

COP - Colombia Peso

CRC – Costa Rica Colon

CZK – Czech Republic Korun

DKK – Denmark Kroner

DOP – Dominican Republic Peso

HKD – Hong Kong Dollar

ILS – Israel New Sheqalim

JMD – Jamaica Dollar

JPY – Japan Yen

NOK – Norway Kroner

NZD – New Zealand Dollar

PND – Scotland Pound

SEK – Sweden Kronor

SGD – Singapore Dollar

THB – Thailand Baht

TWD – Taiwan Yuan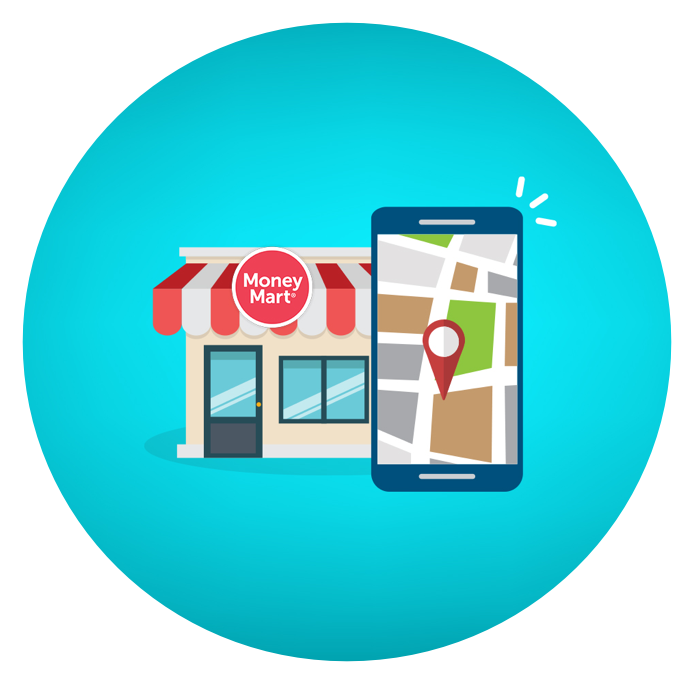 Find a Store
When you purchase US Dollars or Euros, you can take advantage of Money Mart's Buy Back Guarantee.
For only $4.49, we will guarantee you receive the same rate when you sell back unused funds as you paid when you purchased them.
Enjoy the peace of mind of knowing you have more than enough currency for your travels without worrying about losing out if you arrive home with some left over.